CAREER OPPORTUNITIES
AVAILABLE AT CORTEC
Are you looking for a career as an IT professional? Do you want to work for an innovative company with passionate and tech-savvy staff that supports a diverse customer base across the UK? Please submit your CV online to apply for a Cortec IT Solutions Ltd position. Cortec IT is an IT support agency serving Dartford, Kent, London, and southeast England since 2003.
SUBMIT YOUR CV
The majority of our careers involve IT support and customer service. So, what is involved with working in IT support? It's monitoring and maintaining computer systems and networks. Helping staff or clients set up systems or resolve issues through a series of actions, either in person or over the phone. Similarly, diagnose and fix hardware and software faults and replace parts as needed. Troubleshoot system and network problems, and so on.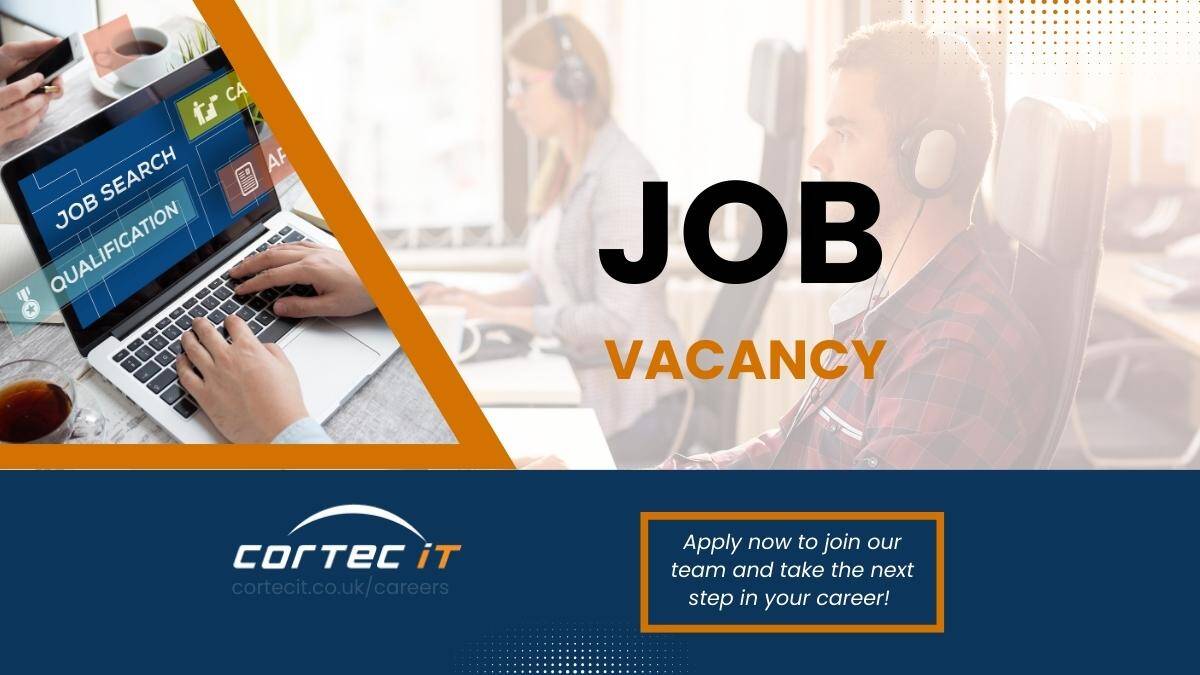 IT SUPPORT CAREERS IN KENT
Are you based in Kent and looking for a technical support job? Or do you want to develop your IT support career? Or are you an IT support engineer? Then please keep in touch with us. We have interns, customer care, IT Support technicians, IT Support engineers, etc
You could be just the person we are looking for!
We are always looking to recruit experienced individuals to expand our team of tech-savvy staff.
Excellent Communicators
Excellent verbal and written communication skills in English in order to deal with our client base.
Problem Solvers
Excellent problem-solving skills / adept at providing workarounds & solutions.
Team Player
Able to work collaboratively on support issues within a close team environment.
Energetic & Enthusiastic
We are looking for people that are ideally passionate about IT, technology & computers.
Remote Support Experience
Individuals that have experience when it comes to supporting customers remotely.
Adaptable and Flexible
No two jobs are the same and we need someone that is flexible and can adapt to problems.
Would you like to join a passionate and talented team in an innovative IT company?
You must possess outstanding communication skills and an enthusiastic disposition to help ensure the smooth running of client's IT equipment that they depend on. We are always looking for people with a proactive, team-spirited attitude that brings experience and initiative. This is an opportunity to work in a supportive and friendly team and gain experience across many solutions and environments. If you are interested, then please submit your CV. Or if you want to know our significant services, please look at IT Support in Kent. Similarly, if you're going to keep in touch with an IT company in Kent for future purposes, we kindly request you to follow our social media so that you will get all up-to-date information.