BUSINESS
IT SUPPORT WEST WICKHAM
DEDICATED & FULLY MANAGED
No other IT company can match our range of experience,
fast response times or customer service for IT Support West Wickham

PREMIUM IT
SUPPORT
No Long Contracts
24/7 Helpdesk
Remote Monitoring
Free Callouts


INFRASTRUCTURE
& SECURITY
Server Support
Structured Cabling
Consultancy
Cyber Security


DISASTER
RECOVERY
Business Continuity
Managed Backups
DR Planning
Replication


CLOUD
SERVICES
Microsoft 365
Azure / AWS
Private Cloud
Disaster Recovery
BUSINESS IT SUPPORT IN WEST WICKHAM
The area of West Wickham is mainly within the London Borough of Bromley, while some parts are in the London Borough of Croydon. Cortec IT specialise in providing outsourced, dedicated and fully managed IT support in West Wickham. Your organisation is probably more dependent on your IT systems today than it ever has been. Cortec has been providing IT Support solutions to small and medium sized businesses within West Wickham since 2003
Every one of our clients within West Wickham is issued with their own personal account manager and designated support team. This allows us to provide a personal and efficient service with a team that is both familiar and up to date with your current IT systems. Our IT services are reliable, proactive and affordable, without compromising our high standards of service and technical ability. The IT Services that we offer are all designed to be streamlined & efficient, with you the customer in mind.
PREMIUM IT SUPPORT IN WEST WICKHAM
NO LONG CONTRACTS
Our flexible rolling contracts ensure our clients stay with us because they want to. Our high standards set us apart.
24/7 HELP DESK
Cortec's help-desk provides fast and efficient IT support, including out of hours coverage to protect your business against downtime.
REMOTE MONITORING
Our proactive remote monitoring service means that we can identify and resolve issues before they affect your operations.
FREE CALLOUTS
Minimise your IT expenditure with our free callout plan. No hidden costs, no limits, no fuss.
INFRASTRUCTURE & SECURITY
SERVER SUPPORT
To help keep your server and business operational, Cortec provides a swift server support service.
STRUCTURED CABLING
Cortec offers design and install of data cabling systems, including all hardware and comms equipment.
CONSULTANCY
Professional IT consultancy services, to help you plan, design and install a range of business solutions.
CYBER SECURITY
Our services proactively protect your organisation from the inside out and safeguard against the latest threats and vulnerabilities.
BUSINESS CONTINUITY
Keeping your business operating in times of hardware or software failure is as important as ever.
MANAGED BACKUPS
We offer fully managed backup solutions. Keeping your business data safe, utilising onsite and offsite storage. 
DR PLANNING
Does your company have a Disaster Recovery plan? Minimize the effects of IT failures.
REPLICATION
As part of keeping your business operational during a failure, we offer complete failover protection.
MICROSOFT 365
Microsoft's line of subscription based products, improve productivity and collaboration.
AZURE & AWS
Take advantage of a wide range of bespoke services from the most established platforms in the tech world.
PRIVATE CLOUD
Scalable hosted desktops and server solutions, remove the upfront costs of expensive hardware.
DISASTER RECOVERY
Harness the power of cloud to keep your business operational with our replication and failover solutions.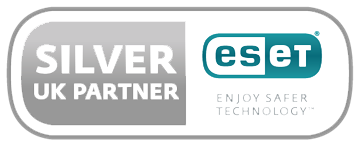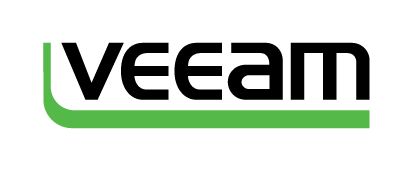 At last, thank you for visiting our IT Support West Wickham page. After reading all the information and reviewing our company profile, we hope that you gain some confidence in us. As you know, we cover all over Kent and south east of England. However, we have a special offer for IT Support West Wickham. So, if we will be your next IT partner, please fill out the quick quote form. You can also submit the contact form below. We'll contact you once we receive the form for the next steps. Similarly, please explore our social media for regular updates and offers.
Boost your business with our
custom support packages
Cortec's helpdesk provides fast and efficient IT support, ensuring the quickest resolution for all your issues.