BUSINESS
IT SUPPORT IN KENT
DEDICATED & FULLY MANAGED
Cortec IT is a Dartford-based leading IT support company that has supported Kent businesses since 2003.
IT Support Kent is one of the most popular services. We can guarantee that no other IT company can
match our experience, fast response time or customer service. We understand how stressful
IT issues can be. So, our team is available around the clock to ensure your network is up
and running no matter what time it is.
BUSINESS IT SUPPORT IN KENT
Cortec IT specialise in providing outsourced, dedicated and fully managed IT support in Kent. As a local customer, usually, you will get a cheaper call-out rate. Similarly, we also offer our service to London and the South East of England. Your organisation is more dependent on your IT systems today than ever. As we mentioned above that we are providing IT Support solutions in Kent to small and medium-sized businesses since 2003.
So, our IT support services across Kent include access to a dedicated account manager and expertly trained, fully qualified support technicians. This allows us to provide a personal and efficient service with a team that is both familiar and up-to-date with your current IT systems. Furthermore, our Kent-based IT services are reliable, proactive and affordable without compromising our high standards of service and technical ability. The IT Services we offer are all designed to be streamlined & efficient with you, the customer, in mind.
PREMIUM IT SUPPORT IN KENT
NO LONG CONTRACTS
Our flexible rolling contracts ensure our clients stay with us because they want to. Our high standards set us apart.
24/7 HELP DESK
Cortec's help-desk provides fast and efficient IT support, including out of hours coverage to protect your business against downtime.
REMOTE MONITORING
Our proactive remote monitoring service means that we can identify and resolve issues before they affect your operations.
FREE CALLOUTS
Minimise your IT expenditure with our free callout plan. No hidden costs, no limits, no fuss.
IT SUPPORT COMPANY IN KENT
We are the number one IT services provider in Kent. We are perfectly positioned to provide quality IT support and consultancy services to businesses throughout Kent. Most IT issues can be resolved by our expert helpdesk support team remotely, over the phone and by accessing end users' computers and devices across the internet. However, we may need to arrange a site visit to resolve an issue, we have a dedicated van standing by at all times.
The main areas of Kent that we cover, but are not limited to, include Bexley, Bexleyheath, Bromley, Chatham, Dartford, Gravesend, Maidstone, Medway, Orpington, Rochester, Sevenoaks, Sidcup, Swanley, Tonbridge and Tunbridge Wells. If you have questions about our coverage areas, please check below, where we have provided all popular cities of Kent. And if you want to know more about our services, contact us today.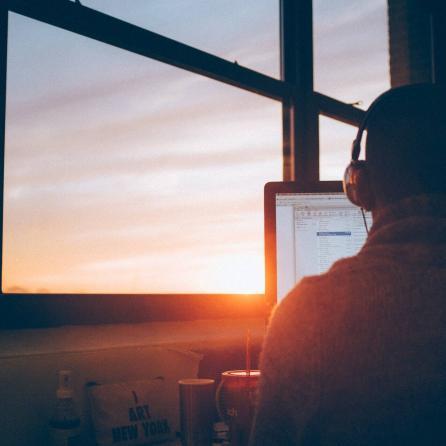 IT SUPPORT SERVICES IN KENT
IT or Information Technology support services refer to individuals, businesses, or organisations providing services and assistance. These services help them manage and resolve technical issues related to their IT infrastructure and systems. These services are essential to the functionality and security of computer systems and networks. IT support services can be provided by in-house IT departments, outsourced to managed service providers (MSPs), or obtained through a combination of both. The choice of IT support model depends on an organisation's size, needs, and budget constraints. Practical IT support is crucial for maintaining productivity, data security, and minimising downtime in today's technology-dependent world. So, what are IT support services? Here are some common aspects of IT support services:
Remote Assistance: IT support technicians can often remotely access and control a user's computer to troubleshoot and resolve issues without an on-site visit. This is especially useful for quickly addressing minor problems.
Help Desk Support: Many IT support services operate a help desk or support centre where users can report problems and seek assistance. Help desk personnel often provide initial troubleshooting and route more complex issues to specialised teams.
On-Site Support: IT support teams may dispatch technicians to the physical location for more complex or hardware-related issues to resolve problems and perform maintenance or repairs.
Data Backup and Recovery: IT support services often provide data backup and disaster recovery solutions to prevent data loss and restore data in the event of hardware failures or data breaches.
Software Updates and Patch Management: IT support teams ensure that operating systems, software applications, and security patches are up-to-date to protect against vulnerabilities and security threats.
Network Support: This includes managing and maintaining computer networks, configuring routers and switches, ensuring network security, and troubleshooting network-related problems.
Technical Troubleshooting: IT support teams assist users in diagnosing and resolving technical issues with hardware, software, networks, and other IT components. This may include fixing software bugs, resolving hardware problems, and addressing connectivity issues.
Security and Virus Protection: IT support teams implement security measures, such as firewalls, antivirus software, and intrusion detection systems, to protect systems and data from cyber threats.
User Training: IT support services may offer training programs or resources to help users effectively understand and utilise their IT systems, software, and tools.
Hardware Procurement and Maintenance: IT support can assist with procuring updated hardware and managing maintenance schedules for existing hardware to ensure it functions optimally.
IT Consulting: Some IT support providers offer consulting services to help organisations develop IT strategies, assess their current infrastructure, and plan for future technology needs.
24/7 Support: Many IT support services offer round-the-clock support to address critical issues at any time, especially for businesses that operate 24/7.
IT SUPPORT KENT REVIEWS 
When we say we are different, we mean it. Our client retention rate is over 95%,
our average call wait time is 8 seconds, and 84% of problems are solved remotely the first time.
But don't just take our word for it; see what our clients say about us below.
WHAT OUR CUSTOMERS IN KENT SAY
Using Cortec as our IT Support company has been one of the best business decisions we have made.
They are totally reliable and always on call to provide support and ideas.

Patsy Gown


Angels Media
As a busy estate agents, we have tried many different IT firms over the last 20 years. Cortec was an
IT company that just seemed to care. Ten years on and what a difference.
I have recommended Cortec to a number of companies and do so in confidence,
knowing they treat their customers brilliantly.

Brenda Johnson


Richard Short & Associates
From the very beginning, we have found Cortec to be a highly proficient, efficient, honest
and reliable company, always quick to respond. We would highly recommend them.

Susie McKnight


Office Manager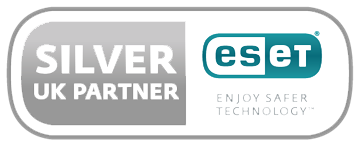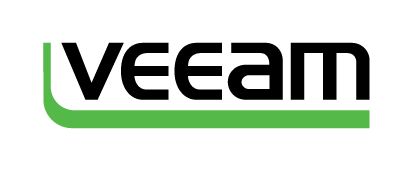 20+
IT Engineers & Consultants
20 +  
Years of Experience 
Top 10 list to find a reliable IT support company in Kent
Think local. Also, asking your potential partner how well they fixed a problem the first time would be helpful. Ask them how many issues were resolved on their first visit and how many remotely. Knowing how well their engineers are equipped to repair a problem is good. We have compiled the following key characteristics that set exemplary IT support companies apart from the competition. With over two decades of experience in the field, we've gathered the following qualities you should look for when hiring IT support companies for business in Dartford, Kent, London and the South East of England.
1. Location

It is highly recommended that you choose a local IT company with a long history, as location is the first thing to consider. While many things can be accomplished remotely today, a local IT service provider will be the preferred option if they must visit physically. A dedicated van with all the equipment they need at any time would be ideal.
2. Attitude

The importance of assessing a company's attitude before it disappears in its services. Without adequate information technology, your business is at risk. Thus, your IT support provider should be more than a partner. For this to occur, you must work with professionals committed to their standards and your company. They should also care about your company to accomplish this.
3. Proactive services

There are two types of IT support companies: proactive and reactive. A proactive IT support company has a different philosophy. They aim to install the correct infrastructure to prevent problems and be prepared to handle them quickly if an unexpected issue arises. Compared to the spiralling downtime costs of a reactive approach, this service can provide excellent returns on investment for clients.
4. Scalability

The ability to grow or lean as necessary is essential for IT companies today. The importance of agile companies has never been greater than it is today. A good provider should refrain from forcing you to sign inflexible contracts or make decisions based on your future dreams.
5. Available 24/7/365 to assist

For your IT service provider to provide reliable service around the clock, your business-critical servers should also operate around the clock. Could you ensure you know what support they offer out-of-hours and whether it includes more than someone simply answering the phone to acknowledge your concern? The most reliable IT support companies ensure someone is always available, even during inconvenient hours. Although only some businesses require 24-hour support, working with a company that offers scalable services is an excellent idea if your needs change.
6. Up-to-date

Please look at future IT partner websites, Google business profiles, social media profiles, staff profiles, etc. Today's companies maintain these things and update them regularly.
7. A wide range of choices

In most cases, it is accepted that using a service will result in purchasing expensive bundles filled with unnecessary extras. A reliable IT support company will only sell you what you need. You select from various options, with the IT company as a support partner.
8. Speed of response
It is worthwhile to note that an excellent IT support company offers extraordinary, guaranteed response times. Most companies claim they provide this service. However, you always need to check the small print. The term' guaranteed response time' can sometimes be mistaken for 'we'll answer your phone call'. IT support companies that take their business seriously will have an extensive network of experts working together to resolve your problem as soon as possible.
Various support companies provide a hierarchy of service level agreements depending on the criticality of the system, such as a response time of four hours, 24 hours a day for server failures, and a response time of two working days for office printers. If you have an IT problem, please select the appropriate level of service for your IT asset portfolio, ensuring your business remains protected.
9. Customer Reviews & Testimonials

Reviews and testimonials are always valuable. Although IT support companies generally publish glowing reviews in their marketing materials, there may be a more complete picture. It is also possible to find more accurate information by looking further afield. Asking other local businesses for recommendations and experiences may also be an effective authenticator. Additionally, word of mouth can be a powerful authenticator and demonstrate a company's commitment.
10. Regular service reviews

Service delivery standards are essential to managed IT support services. Regular service reviews indicate a commitment to quality service. Select an organisation with high transparency, an active certification and partnership portfolio, and a commitment to continuous professional development. IT service providers can provide cutting-edge support by listening to clients and embracing ongoing professional development.
Another point is that the most successful companies will partner with leading manufacturers and IT hardware suppliers to expedite critical components' rapid same-day or next-day delivery. The best companies will partner with leading manufacturers and IT hardware suppliers to accelerate essential elements delivery.
Can you provide IT support at any time?
As a standard, our IT support hours are 9:00 a.m. to 5:30 p.m. If you operate outside of these hours, we also provide 24/7 IT support.
What locations do you provide IT support?
We provide IT support and managed IT services to Dartford, Kent, London, and the South East of England.
Free IT Support Consultation in Kent
From remote to onsite support, we have provided comprehensive IT Support services in Kent and the surrounding areas since 2003 to businesses and organisations. For your convenience, we have provided information about why you should partner with an IT support service provider like us. As you know, IT can be vital to business success, so it would be best to have a professional IT support provider. A smoothly running IT system can help grow your business and simplify your daily routine. Please book an appointment to visit our office for more information. Please consult with our team members, including IT engineers.
In an IT Support Consultation, one of our IT professionals will review your business's IT systems. This includes computers, servers, internet connections, software & so on, and they will give their recommendations.
Where are we based?
We are a Wilmington, Dartford-based company. Dartford is a town in Kent, a county in South-Eastern England. We are 18 miles southwest of Central London and border Bexley Borough to the west. It only requires an hour to get to the centre of London. There are very convenient road links to our office if you drive. If you take a bus, you should leave the Plough Bus Station.
Would you be able to get to The Plough by bus? Please take these buses 429, West Kingsdown, S10, Greatness, 477, Swanley, 4, New Ash Green, 414B, Dartford, D29, Dartford, D12, Dartford, 414, 414A etc.
Nearest Train Station: Dartford Train Station
If there is any confusion, please watch the video below; we are trying to show you where we are.
IT CONSULTANT IN KENT – BUSINESS IT CONSULTANCY
Our IT consultancy services are also available to Kent businesses. We provide IT consultancy services to organisations at all stages of growth, with expertise in various IT and technology fields. From cybersecurity strategies to cloud migration planning, our IT consultants offer your business a wide range of services. We are located in Kent, England. Please us to learn more.
LEADING IT PARTNER TO KENT BUSINESSES
We are truly local and proud to be a company based in Kent. Over a hundred clients are located in different cities in Kent. Without a doubt, we are the number 1 IT support for Kent companies and organisations. Similalry, as part of our social responsibility, we support Kent charities, local communities organisations, clubs & more. Check out our IT support areas in Kent. These are the localities we support.
Maidstone
Chatham
Ashford
Royal Tunbridge Wells
Margate
Dartford
Gravesend
Swanley
Canterbury
Folkestone
Sittingbourne
Ramsgate
Tonbridge
Herne Bay
Whitstable
Dover
At last, thank you for visiting our IT Support Kent page. So, after reading all the information and reviewing our company profile, we hope you gain some confidence in us. As you know, we cover all over Kent.  So, if you think we will be your next IT partner, please fill out the quote form. Or you can submit the contact form below. We will contact you as soon as possible once we receive the form for the next steps. Still, if you have concerns or questions, we will book you for an IT support consultation. You can also arrange a remote consultation. Our IT support engineer reviews your systems and needs during this process and offers recommendations. Similarly, if you want to keep in touch or get regular information on IT support in Kent, please explore and follow our social media.
MEET OUR  SUPPORT DESK MANAGER

Boost your business with our
custom IT support packages
Cortec's helpdesk provides fast and efficient IT support ensuring the fastest resolution for all of your issues.
020 8467 9222
Unit 17 Bybow Farm, Orchard Way, Wilmington, Kent, DA2 7ER