IT support and managed services for Dartford, Kent, London and South East of England
businesses since 2003. No other IT company can match our experience level,
rapid response times, or customer service. You will get premium IT Support
from a well-experienced member of staff. We offer no long contracts, a 24/7 Help Desk,
Monitoring, and Free Callouts.

PREMIUM IT
SUPPORT
No Long Contracts
24/7 Helpdesk
Remote Monitoring
Free Callouts


NETWORKS
& SECURITY
Server Support
Structured Cabling
Consultancy
Cyber Security


DISASTER
RECOVERY
Business Continuity
Managed Backups
DR Planning
Replication


CLOUD
SERVICES
Microsoft 365
Azure / AWS
Private Cloud
Disaster Recovery
Every business is unique. Your IT support solution should be too. Cortec IT tailor support packages around the specific needs of each client. This enables us to provide our clients with the highest level of service whilst integrating perfectly into your business. We pride ourselves on delivering reliable, proactive and affordable IT solutions without compromising our high standards of service and technical ability.

Our team of IT professionals can help your business in Dartford, Kent, London, and the South East of England. We are the closest IT support company to you. We want to ensure that you fully understand our IT support services, so we have listed them below for your convenience. Please let us know if you have any questions or concerns. The term "IT support" stands for "Information Technology Support". This service is meant to assist organisations with technology-related problems. It involves troubleshooting issues and correctly ensuring computer systems, networks, software, and hardware function.
Those who encounter difficulties with their computers, devices, applications, or IT infrastructure can receive technical assistance and expertise through IT support. This assistance can be provided through different channels, such as in-person, over the phone, via email, or remotely through specialised software tools.
IT support tasks and responsibilities include:
Troubleshooting: Diagnosing and resolving technical issues, such as hardware malfunctions, software glitches, or network problems.
Software Installation and Configuration: Assisting users with installing, setting up, and configuring software applications.
Hardware Support: Assisting with computer hardware components like printers, scanners, monitors, etc.
Network Support: Assisting with network connectivity issues, setting up routers, managing network security, etc.
Virus and Malware Removal: Identifying and removing viruses, malware, and other security threats.
Data Backup and Recovery: Helping users back up their essential data and recover data in case of loss.
System Updates and Maintenance: Ensuring that systems and software are updated with the latest patches and updates.
User Training: Training users on how to use various software applications and technology tools effectively.
Remote Support: Offering assistance to users from a remote location through remote access tools.
IT Consultation: Advancing individuals or businesses on IT needs, system upgrades, or technology strategies.
Having IT support is essential for both businesses and individuals. It assists in overcoming technical difficulties, enhancing IT infrastructure, and increasing overall productivity. IT support can be provided by in-house IT teams or outsourced to specialised IT support service providers. Before you choose your IT support company, we request you to explore our blog the Top 10 Reasons to Outsource Your Business IT and the about us pages. We believe that it develops the confidence to contract with us. Similarly, visit or follow our social media for regular updates and offers.
NO LONG CONTRACTS
Our flexible rolling contracts ensure our clients stay with us because they want to. Our high standards set us apart.
24/7 HELP DESK
Cortec's help-desk provides fast and efficient IT support, including out of hours coverage to protect your business against downtime.
REMOTE MONITORING
Our proactive remote monitoring service means that we can identify and resolve issues before they affect your operations.
FREE CALLOUTS
Minimise your IT expenditure with our free callout plan. No hidden costs, no limits, no fuss.
INFRASTRUCTURE & SECURITY
SERVER SUPPORT
To help keep your server and business operational, Cortec provides a swift server support service.
STRUCTURED CABLING
Cortec offers design and install of data cabling systems, including all hardware and comms equipment.
CONSULTANCY
Professional IT consultancy services, to help you plan, design and install a range of business solutions.
CYBER SECURITY
Our services proactively protect your organisation from the inside out and safeguard against the latest threats and vulnerabilities.
BUSINESS CONTINUITY
Keeping your business operating in times of hardware or software failure is as important as ever.
MANAGED BACKUPS
We offer fully managed backup solutions. Keeping your business data safe, utilising onsite and offsite storage. 
DR PLANNING
Does your company have a Disaster Recovery plan? Minimize the effects of IT failures.
REPLICATION
As part of keeping your business operational during a failure, we offer complete failover protection.
MICROSOFT 365
Microsoft's line of subscription based products, improve productivity and collaboration.
AZURE & AWS
Take advantage of a wide range of bespoke services from the most established platforms in the tech world.
PRIVATE CLOUD
Scalable hosted desktops and server solutions, remove the upfront costs of expensive hardware.
DISASTER RECOVERY
Harness the power of cloud to keep your business operational with our replication and failover solutions.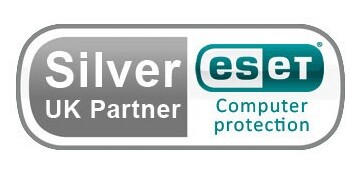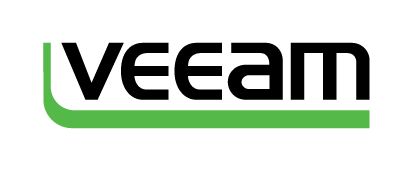 We appreciate your time exploring the IT Support page. We hope you can join us after reviewing our company and IT Support success stories. We might be your next IT partner. However, if you are still looking for more information, please fill out the quick quote or contact form below, and we will contact you as soon as possible to discuss the next steps. Or, if you would like to visit our offices, please get in touch with us to book an appointment. We will book you for an IT support consultation. You can also arrange a remote consultation. Our IT support engineer reviews your systems and needs during this process and offers recommendations. Last but not least, if you want to keep in touch in the future, we request you to follow our social media; it's one of the easy ways to stay in touch and get regular updates and offers.​
MEET OUR SUPPORT DESK MANAGER
DAVID BUTLER

Boost your business with our




custom support packages
Cortec's helpdesk provides fast and efficient IT support ensuring the fastest resolution for all of your issues.